Fixer Upper fans, this is for you! As most of you know, Chip and Jo recently opened up the Magnolia Market at the Silos. Just as everyone dreams of going to Magnolia Market, I dreamed of visiting this beautiful place too.
So, here is how the trip unfolded. My dad wanted to take me somewhere for spring break. Of course he was thinking somewhere tropical, but all I could imagine was us taking the long journey to Waco, TX to see Magnolia Market. Dad had not heard much about Fixer Upper or Chip and Jo, but being the amazing father he is, he jumped on it and booked us a flight. That's right, all he did was book a flight into Fort Worth, TX. No hotel, no rental car, no set plans, nothing. So off we went, to Waco, TX.
Friday
Friday afternoon we flew out of Atlanta and into Dallas!
We did not have a hotel or rental car or any idea what we were going to do on Friday. But it all worked out. Dad rented a Mustang and got us a hotel in Fort Worth right across from the Stock Yards. We went to the Stock Yards Friday night and this place was full of people and entertainment. We went to Billy Bobs and saw bull riding and listened to some great live music. Our trip was already awesome!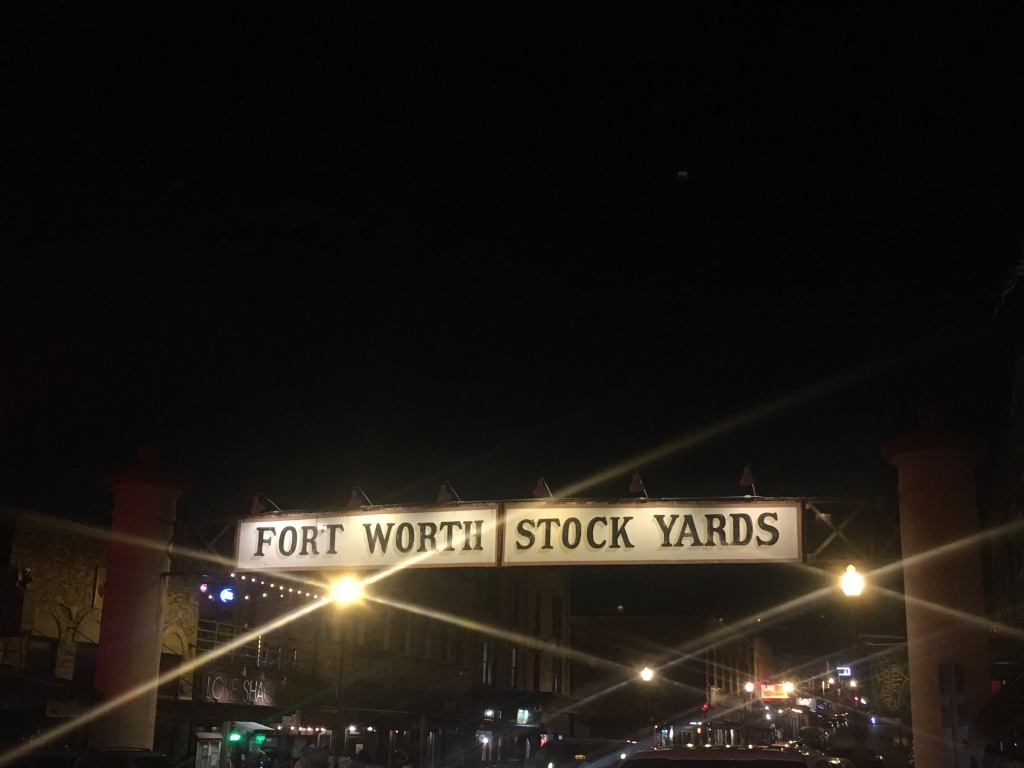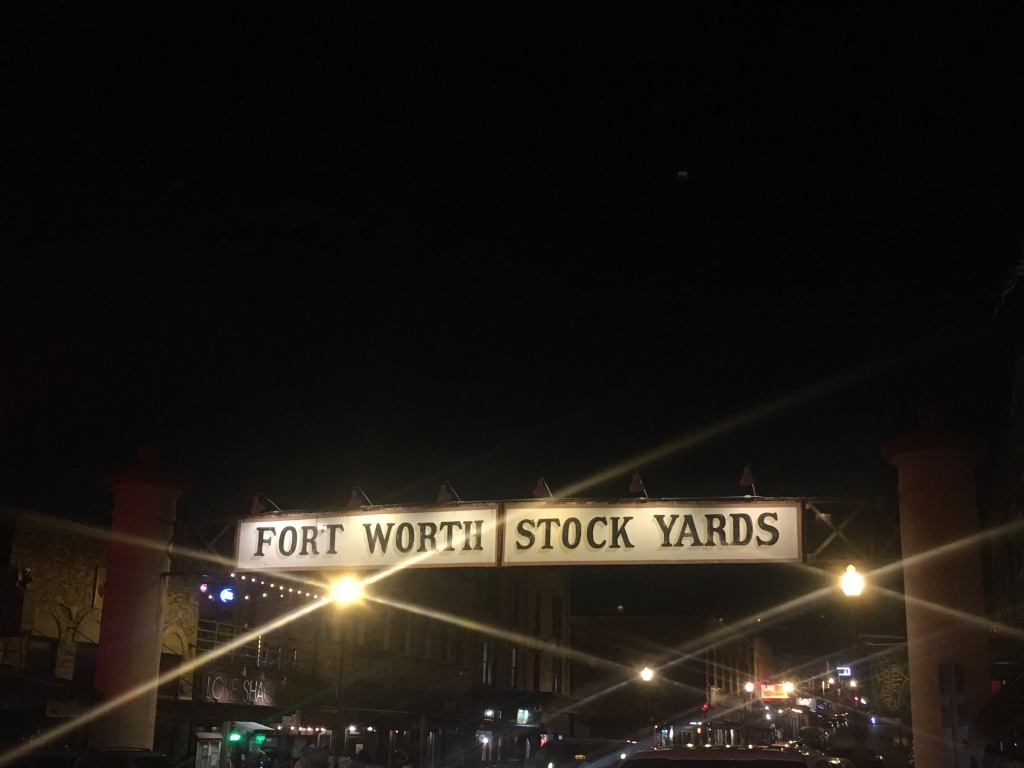 Saturday
Rise and shine! Today was the day! Today we were going to Magnolia Market and my joy and excitement was out the wall. Dad and I got going early because we had an hour and a half drive into Waco.
As soon as we got into Waco we found a hotel to stay in. We parked the car, unloaded our bags, and walked to the silos. We got there at 9:30 am, right after it opened, and it was already very crowded! We immediately jumped in line to go into the market before the line got any longer.
Inside the market was magical. Think about Pinterest and everything that you love about Joanna and all that you love that she decorates with and that is what was in there! You could find anything you could imagine in the market; signs, candles, jewelry, Magnolia shirts, hats, paint, rugs, flowers, and Chip even had his own corner full of manly accessories.
After we walked around the market and bought a few shirts and hats and other items, we headed outside to explore the outside area.
We had a great time walking around outside and admiring the beauty of this place. The environment was so welcoming, happy, and joyful.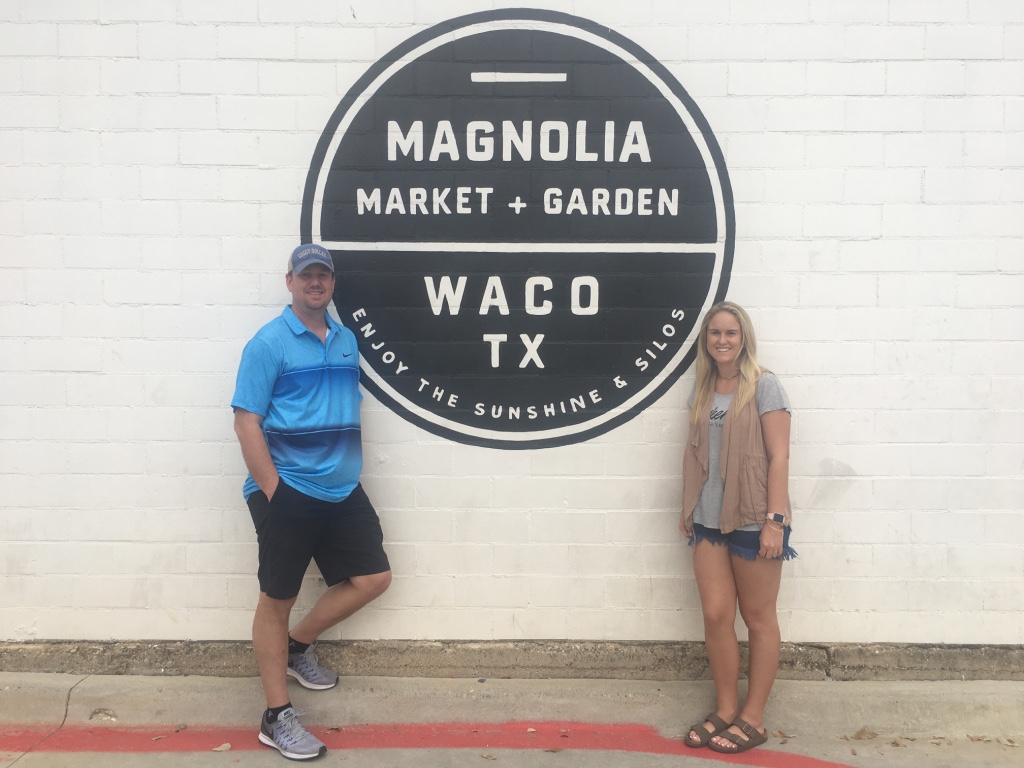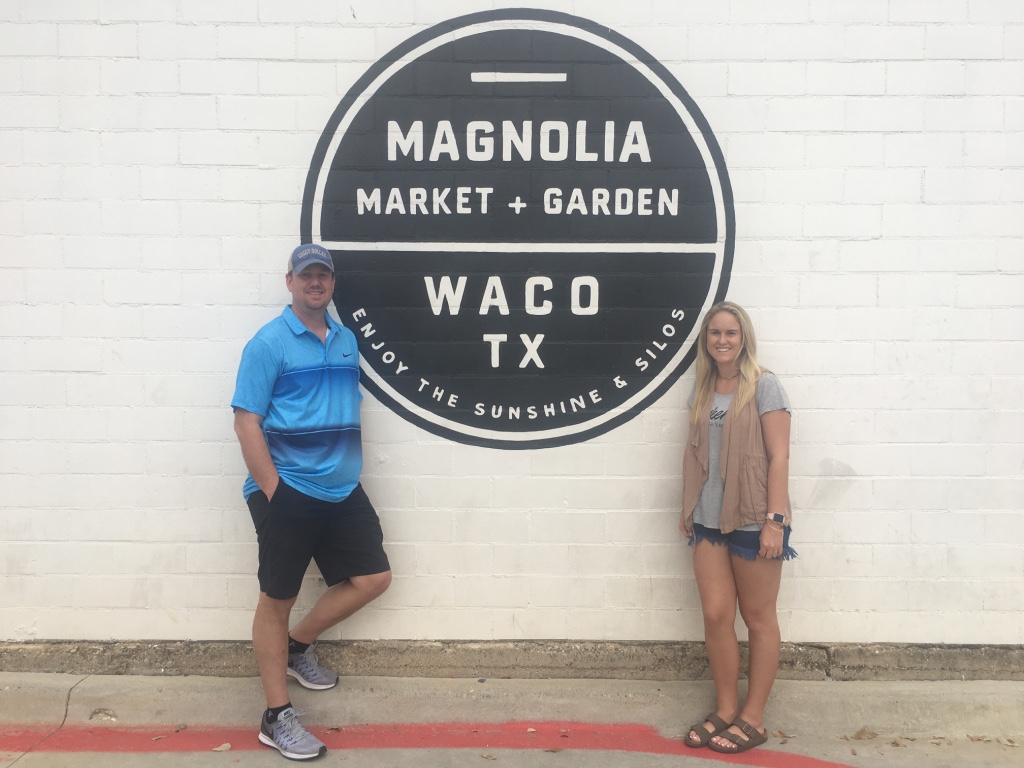 I even got to meet Joanna's mom!
We checked out the the garden area and saw beautiful flowers, herbs, and vegetables.
We ended our afternoon at the silos by enjoying a sweet tea battered fried chicken sandwich that came on a biscuit with coleslaw and garlic french fries on the side. That sounds amazing, right? Oh, it was! It was very greasy, but so very good.
We did not go to the bakery on Saturday. We had been there all day exploring the outside and shopping in the market and we needed some rest. So, we went back to the hotel, rested a bit, then went to explore Waco.
We walked to another shopping area that we heard someone talk about, Spice Village. This village was full of nick-nacks and boutiques!
After lots of shopping, we went to check out the beautiful bridges in Waco. Oh how old, rustic, and beautiful they were!
At this point, we had done just about everything there is possible to do in the small town of Waco. (Just a heads up, there is nothing to do in Waco other than the things we had done at this point.) We went back to Spice Village to a very nice steakhouse to enjoy dinner. There are not many restaurants in Waco so we could not be very picky when deciding where to eat.
Wow we did a lot in one day! We had a long day and were super tired so we called it a night.
Sunday
We knew before we went to Texas that Magnolia Market was not open on Sunday, but of course we did not have any plans. So, Sunday morning we decided to jump in the Mustang we rented and drive to San Antonio. Yes, it was a two and a half hour drive, but hey, we flew half way across the country so we figured we might as well see all we could while we were there.
We got to San Antonio and went down to the river walk. The river walk was crazy packed, but we were excited to be there. The river was beautiful and the area was so fun. There were so many restaurants and beautiful scenery to look at. We took a boat down the river and we enjoyed learning about the history of the river.
Speaking of history, there is no way my dad would take me somewhere without teaching me some sort of history. So, we went to the Alamo. Much to my dismay, it was very interesting to go and see! And I even learned a thing or two.
We had done all there was to do at the river walk in one day, so we headed back to Waco. When we got back, we decided to stop by the Market to take some photos of this beautiful place at night. Wow, did Chip and Jo really have an amazing vision for this place!!
Monday
Good Morning, Waco! Our last day in this simple, charming town. We had done just about everything there was to do in Waco, and really in surrounding areas at this point in our adventures. The last thing left on our list was to A. Grab coffee and a cupcake at Silos Bakery and B. Visit Harp Design Company.
We assumed that it being a Monday morning, not many people would be at the market. Oh my how we were wrong. There were at least 2,000 people there by the time we got there at 10:00 am. Surprisingly, it did not take us longer than 30 minutes to get through the line at the bakery and we got our coffee, cupcake, and breakfast and enjoyed our last morning at the market.
Our last stop: Harp Design Company. For those who don't know, this is where Chip and Jo get lots of their decorations/furniture/tables for their fixer upper houses. This little shop was so welcoming, simple, and unique. Everything was handmade and wow did the shop smell amazing!!
And just like that, our trip to Magnolia Market had come and gone. We said our goodbyes to Waco and headed back to Dallas to stay the night.
This trip was one for the books! I am so very thankful my dad agreed to branch out and go on an adventure with me to small town Waco, TX. The two of us got to spend some quality time together and I am so thankful for that.
Thank you Chip and Joanna for having such an amazing vision and creating a God centered atmosphere for families to come together and absorb the simplicity of life.
Until next time Waco, and trust me, there will be a next time!!
XO,
Anna Laura