It's every word in Miranda's song…The hand prints on the steps. The little back bedroom. The live oak. Mamma's dream. My childhood.
High Gables... the two words that hit my heart the hardest. It's where I found acceptance, peace, happiness, sadness, love, first kisses, first heartbreaks, trouble, one too many lessons learned the hard way, and friends with memories that will carry on for a lifetime. It is where I spent my childhood. It is where I grew up. It is 12 years full of memories.
Here are a few details to help you visualize what life in High Gables was like. In the back culd-a-sac, the Hayles family were in the middle, the Anderton family to the right, and the Campbell family to the left. Chandler and Matthew were both up the street. And we had friends in almost every corner of that neighborhood. We had it made. We were in the middle of what would end up being the greatest childhood memories.
I learned who I was and who I was meant to be in this world. I learned to accept being made fun of and picked on, mainly by Sam. (I will never forgive you for stealing my book bag when I got off the bus that one time). I learned that messing with Chandler and his love for airsoft guns is nothing to play around about. I learned how to beat the boys in a game of backyard football. I learned that if you take the governor out of a golf cart that it will make it go faster, thanks Matthew. We also figured out that a golf cart was not meant to go in the retention pond. But about that retention pond… I will spare everyone the details, but let's just say, now, at the entrance of each retention pond, there is a sign that reads "no motorized vehicles beyond this point." Hmm… wonder what made the HOA put those up…
I learned that it was ok to walk all the way to the pool from our very back house in the neighborhood (it really wasn't all that far, but on a hot, Georgia, summer day, it felt like it was a 10 mile walk). After walking to the pool got old, we decided it was a good idea to ride our dads' riding lawn mowers to the pool (pulling trailers behind) and carrying as many people as possible (we really did not enjoy that walk). We might have even taken the lawn mowers down Holtzclaw road a time or two. I learned that riding big wheels down a long, paved road wasn't the best idea. I learned what camouflage was, and wore it a little too often. I learned that squirrel hunting was a must when you were extremely bored. We invested too much money into those airsoft guns, and those hockey pucks and sticks, and that tent that we attempted to camp out in. We spent many nights just "hanging out" on the front porch. But more times than not, we ended up in the living room singing and dancing (no, none of us could sing, some of us could kind of dance) to good country music as we used remotes and spatulas as our microphones. We swam in the creek (at this time in my life I had no fear of snakes, obviously, because that creek was probably full of them) and spent many summer days fooling around at the creek and in the woods. We eventually moved onto riding four wheelers and found ways to get everywhere on those dang things, even if it meant driving down Holtzclaw road. It was really a miracle there were never cops on that road, except that one time Chandler hit a car with his four wheeler, or vice versa, I still don't really know which way it happened.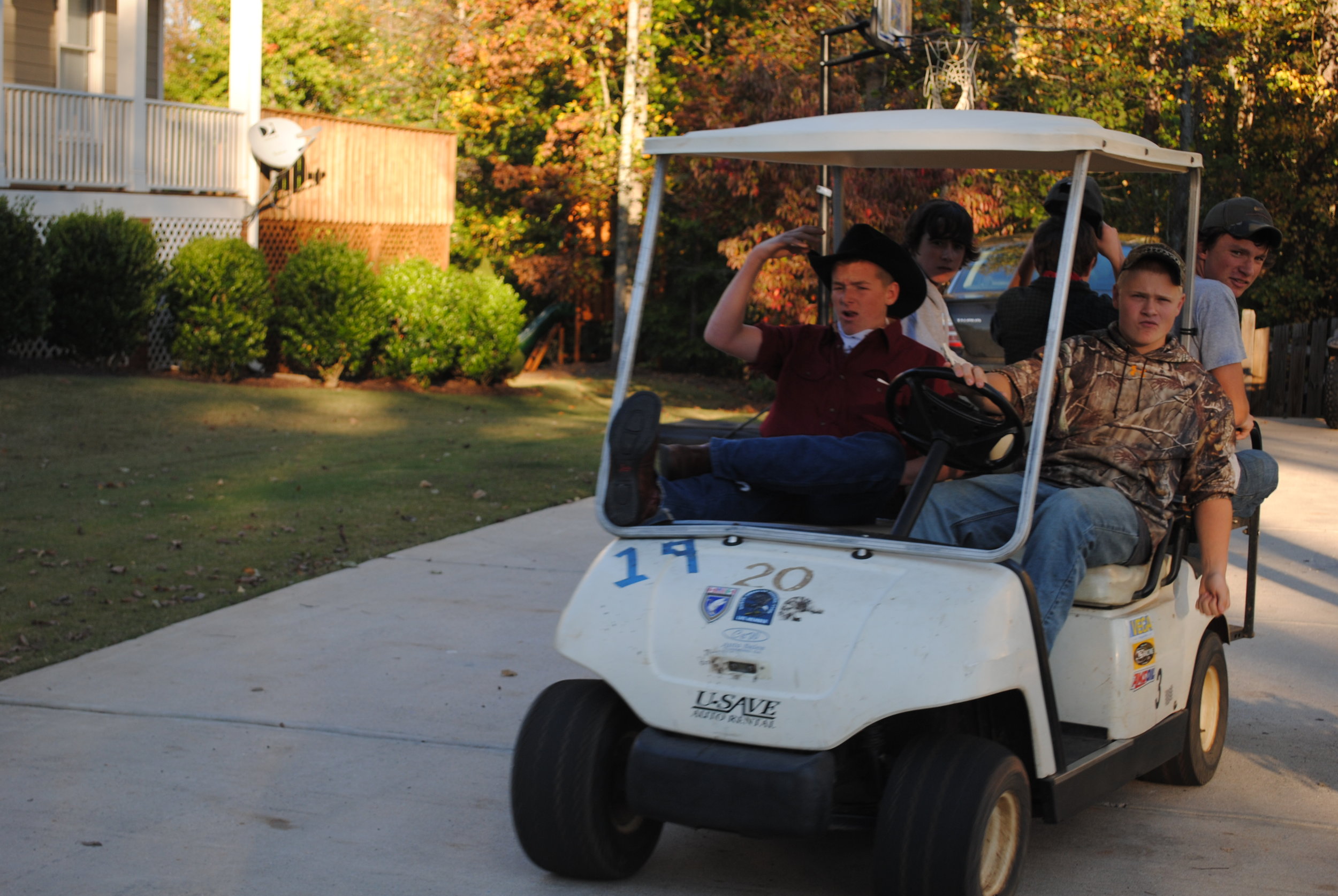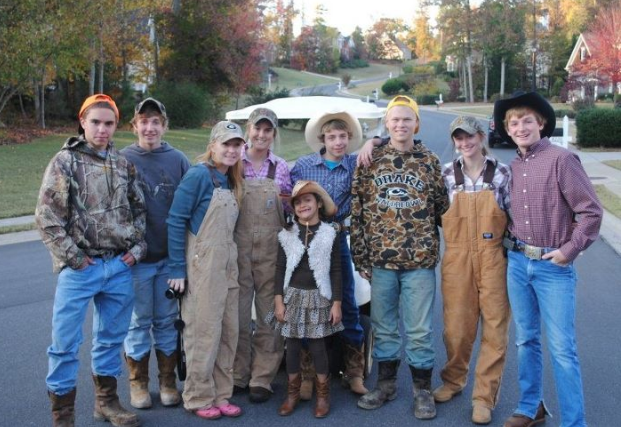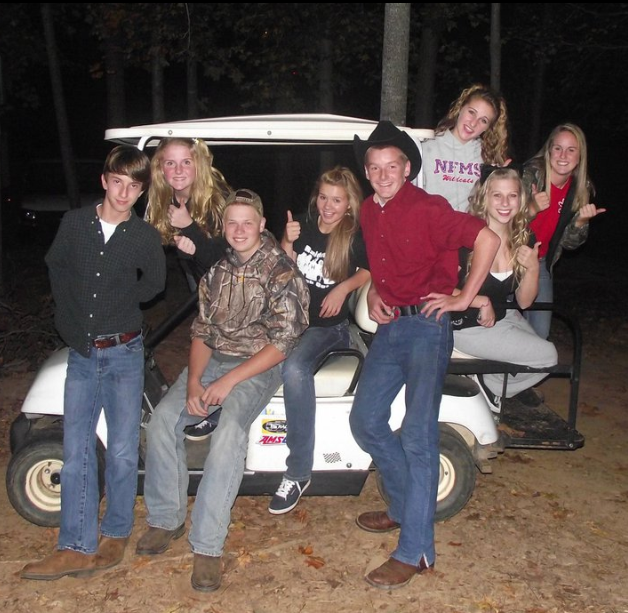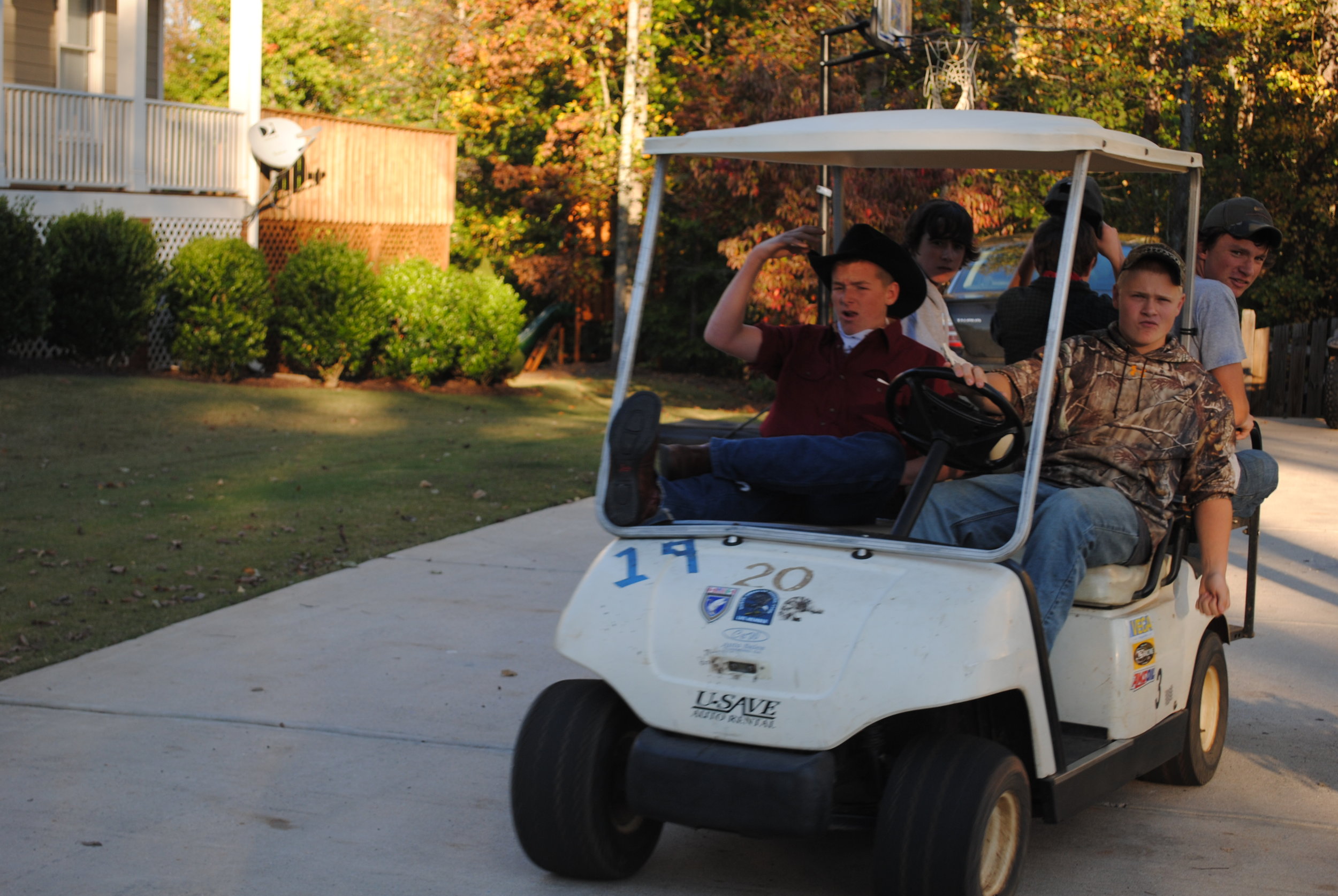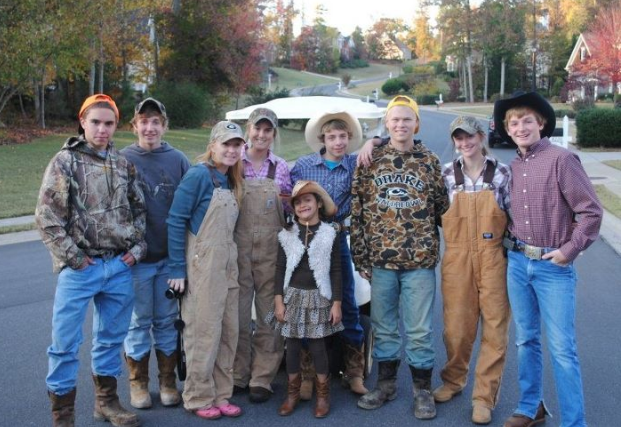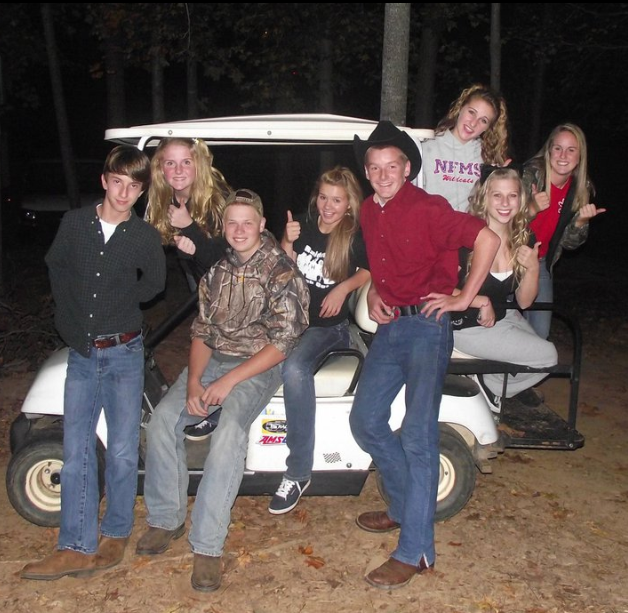 I could go on and on about all the crazy, fun, and foolish memories I made in High Gables but I won't. Oh what I would do to be able to go back when life was that simple. To go back to such innocence. Oh what I would do to go home again, to go up those stairs in that little back bedroom where I did my homework (no I didn't learn to play guitar like Miranda). But to that back bedroom where I grew up.
Before I can finish this (way too) lengthy post, I have to say one last thing I began to love while I lived in High Gables. I grew to love photography. I discovered this love from one person in particular, Mrs. Shelly (aka. Momma Shelly). She taught me the basics of a camera and how to use my first camera. She opened my heart to want to capture the simple moments in life. Momma Shelly is the backbone that inspired my passion for photography. Each time I capture a sunset, I know it is her. It is her telling me that my photos have come so far, that my eye for photography has grown so much, and that she is proud of me for continuing to capture precious moments in life. I know that if she were here with me today, this is exactly what she would say to me. I am so thankful to have had neighbors, who we called our "every day family", like Mrs. Shelly who inspired me to love what I love to this day.
That little neighborhood on Holtzclaw road is where friendships, love, inspiration, ambition, and guidance was established. It is where lifetime memories happened.
Now, some of us live in Alabama, some in Georgia, some in Texas, and some even have the privilege of living in Heaven with the Lord. But no matter where we may be in this world, I know that we will always have one thing in common; our love for our days in High Gables and the memories we made together.
Thank you Mom and Dad for building 4220 High Gables East. Thank you for giving me a childhood that I will treasure, forever and ever.